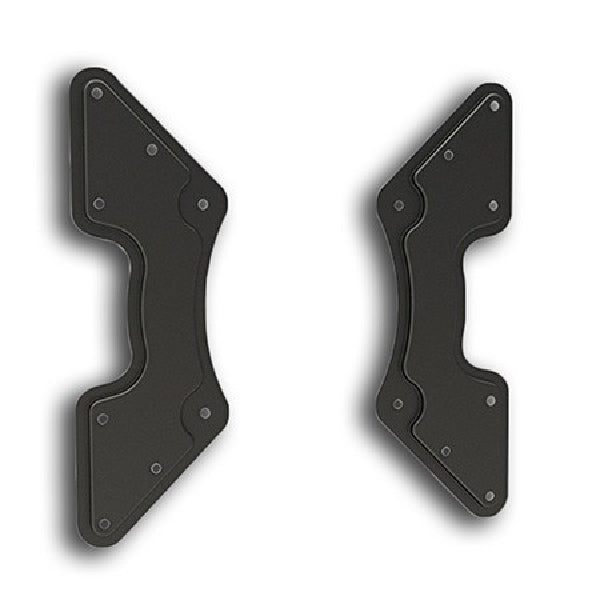 Sale
ROYAL 200x200mm to 400x400mm Adapter - Black - ROY7508B
$20.00
was $29.99
Product:
ROYAL 200x200mm to 400x400mm Adapter - Black - ROY7508B
Description:
The ROYAL heavy duty VESA adapter kit it's a specially designed piece of equipment which will extend the fitting size of your current TV bracket so you can continue to use the existing set-up or resolve any compatibility issues related new or old flat panel TVs.
Weight capacity is not affected and is the same with on the mount or TV brackets original maximum load.
The ROYAL adapter allows VESA 200 x 200-compatible mounting plates to support TVs with VESA 400 x 400, 300 x 300, 200 x 200 hole patterns. Because the ROYAL Vesa adapter it's universal it will attach easily to any wall mounts in less than 5 minutes.
Features:
Compatible TV mounting holes from 200mm x 200mm to 400mm x 400mm maximum

Extends TV bracket mounting holes up to 400mm (h) x 400mm (w) maximum

Existing TV bracket must be VESA 200mm x 200mm; Universal VESA adapter kit fixes on to most existing TV brackets

Includes complete fixing kit for TV to bracket installation
Specifications:
Suits televisions and monitors with VESA mounting holes 400x400 or 300x300

Suits Brackets with VESA or Universal mounting holes 200x200

May Suit Brackets 200x100 if your TV uses VESA 400x300

Parts bag included with bolts and spacers

Can be used horizontally or vertically.

Plate dimensions (each): 450mm (H) x 150mm (W)

Weight rating: Same as your current bracket or mount (not included)

Solid steel construction

Colour: Black
Package Content:
2 pcs adapting metal plates in black

One pack of bolts, nuts and washers
Note: Photos and specifictaions may differ from actual products.
ROY7508B - Made in China - Mount - NEW - SRP: $29.99 - Our Price: $20.00 - TGCP - 16/18
IRN: 607508002774-2000
*************************************
Don't miss this deal!
*************************************