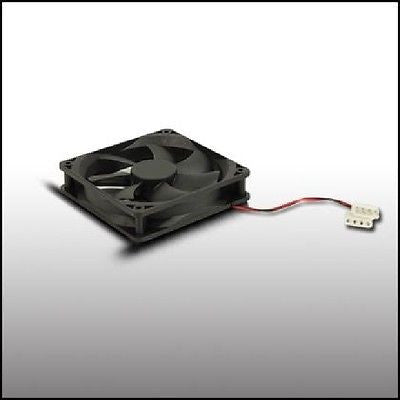 Sale
Re Fine 80mm DC Brushless Case Fan
$12.00
was $14.99
Re Fine 80mm DC Brushless Case Fan
Description: *** NOTE - This is a new item!
Suggested Retail Price: $14.99
Description:
This Re Fine 80mm case fan is a cost-efficient cooling solution for today's desktop computers It easily fits in a wide variety of desktop cases and yet is capable of delivering excellent airflow for cooling, as well as giving your case a stylish look

Performance:

Running at 2100 15% RPM and a low noise level, this 80mm fan delivers airflow for excellent heat dissipation

4 Pins Adapter for PC Case or Power Supply

The fan can connect to your power supply with the 4 pin male or female adapter
Product Specifications:
Type: Sleeve Bearing Case Fan
Compatibility: Most PC Case
Fan Size: 80mm
RPM: 2100 15% RPM
Power Connector: 4 Pin M/F
Color: Black
Made in China
This item will be ship via Canada Post on the Saturday (at the latest) following the reception of payment!
Don't miss this deal!
IRN: 608002541509-1200