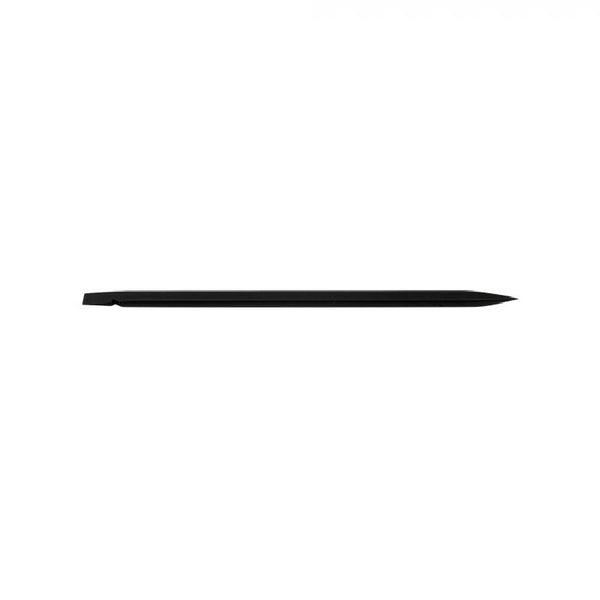 Sale
Plastic Spudger Black Stick Opening Repair Tool for iPhone / iPad / Laptops - Black - 1pc
$2.00
was $2.99
Product:
Plastic Spudger Black Stick Opening Repair Tool for iPhone / iPad / Laptops - Black - 1pc
Description:
This is made of special plastic to prevent scratching or chipping your plastic case. There's a notch near the flat end to catch and bend small wires. Temperature resistant and used by professional technicians to open up your cellphone for protecting your device from any damage.
This is an excellent opening repair tool meant to pry open your smartphone, tablet, or laptop with great ease and speed. No need to worry about scratching or damaging your prized iPhone or iPad while removing a tough casing or releasing connectors.
Features:
This Tool is made of quality material and has one flat end and one pointed end. The pliable and antistatic properties make. The pointed flat side can be used to disconnect connectors, remove thermal paste from a heat sink.

This Spudger is designed to be the perfect size for most repairs. However, when you need a tougher prying/poking tool. It is ideal for ESD protected areas. So, you can be used in ESD protected areas carefully

.
Specifications:
Practical and durable.

High-quality construction

Easy to carry and storage.

Useful and effective for repair jobs

100% brand new and high quality.

Ideal material for use in ESD protected areas

Anti-static can be used in prying sensitive components.

Perfect for fast and easy disassembling of fragile parts

Light-duty spudger, will not damage chips or ribbon cables.

Used by professional technicians to open up your cellphone.

Used for keyboard removal and LCD disassembly in laptops.

Black stick spudger for the opening box, case and something that in small size.

Used as the opening repair tools for cellphone, laptop or other electronic products.

Ideal for working around sensitive electronic components without fear of shocking or scratching them.

Color: Black
Package includes:
1 x Plastic Spudger Black Stick Opening Repair Tool
Note: Photos and/or description may differ from actual products. Information from suppliers or packaging. No accessories inlcuded.
27726 - Made in China - Tool - NEW - 299/200 - TGCP - 14/16
IRN: 695434277267-200
*************************************
Don't miss this deal!
*************************************