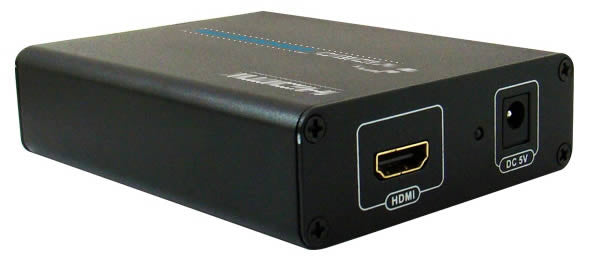 Sale
*** $ave 25% *** LENKENG LKV384 HDMI to Component Video + Stereo Audio Converter
$55.50
was $74.00
*** Clearance & Sales ***
*** $ave 25% ***
The Great Sale! Save yourself $18.50 on this quality product Hurry limited quantiies in stock!
Now only $55.50
LENKENG LKV384 HDMI to Component Video + Stereo Audio Converter
*** NOTE - This is a NEW item! ***
Suggested Retail Price New: $99.95 ~ Price**: $74.00
Description:
This converter converts HDMI to Component Video (Y-Pb-Pr) and stereo audio It allows you to enjoy your high definition image & sound when watching movies or playing games on the older component TVs or projectors that dont have an HDMI input
It offers solutions for digital entertainment center, HDTV retail and show site, HDTV, STB, DVD and Projector factory, noise space and security concerns, data center control, information distribution, conference room presentation, school and corporate training environments
Features and Specifications:
Easy to Use: Installs in seconds, no settings and it is a resolution pass-through converter

It is purely for conversion between video formats but not convert the input/output video resolutions;
Audio output format: 2 channel LPCM;

Supports 165MHz/165Gbps per channel (675Gbps all channel) bandwidth for HDMI Input

HDMI resolutions: 480P at 60Hz, 576P at 50Hz, 720P at 50/60Hz, 1080i at 50/60Hz

Component Video resolutions: 480P at 60Hz, 576P at 50Hz, 720P at 50/60Hz, 1080i at 50/60Hz
Package Content:
1x

1 converter

1x AC Adapter
Note: Photos may differ from actual products
LKV384 - Made in China
*************************************
Don't miss this deal!
*************************************
IRN: 456058290106-7400