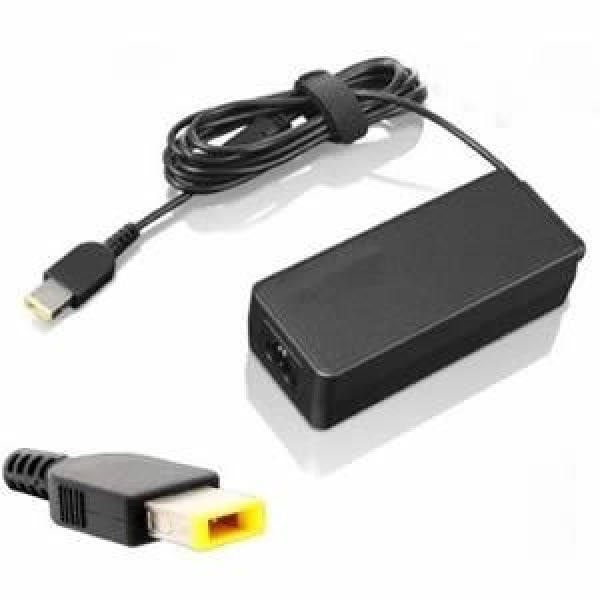 Sale
For Lenovo 20V - 4.5A - 90W Slim Rectangle Squared Tip Replacement Laptop AC Power Adapter
$32.00
was $39.99
Product:
For Lenovo 20V - 4.5A - 90W Slim Rectangle Squared Tip Replacement Laptop AC Power Adapter
Description:
For LENOVO - 20V - 4.5A - 90W - Slim Rectangle Square Tip Connector
Our AC Adapters have been specifically designed as top quality replacements for laptops, netbooks, and tablets. We have the right replacement adapters for specific models. All AC Adapters are UL Safety Certified to ensure years of safe reliable operation.
Note:
Make sure that you verify your existing and original specifications of AC Adapter to match all the specifications of the adapter you want to order!
Tip size, both outside and inside diametre should match your required specifications

No return is accepted if wrong AC Adapter has been ordered
Features:
Reliable replacement adapter for your laptop
Specifications:
Input Voltage: AC100~240V / 50~60Hz

Connector Size (Outside x Inside): Slim Rectagle Square Tip
Compatible Models And Part#
ADLX65NCC3A ADLX65NLC3A ADLX65NDC3A ADLX65NLC2A ADLX65SLC2A ADLX65NDT3A          
45N0321 45N0322 45N0254 45N0261 45N0262 45N0265 45N0266 45N0267 45N0278 36200291 36200124 36200253 36200235
Yoga 11 13 
S1 S3 S5
Flex14AT Flex15AP
M490S M490SA B570
G400AM G500AM G490AT G500AT G510AT
Thinkpad E531 E431 T440S T440 X230s X240 X240s 
Essential G40-30 G40-45 G40-70 G50-30 G50-70 G50-80
Essential G400 G400S G405S G405 G410 G410S G500 G505 G500S G505S G510 G510S
Package Content:
Note: Photos and/or description may differ from actual products. Information from suppliers or packaging.
LAP-AC-LEN20V4.5AREC - Made in China - AC Adapter - NEW - SRP: $39.99 - Our Price: $32.00 - TGCP - 14/16
IRN: 728280006962-3200
*************************************
Don't miss this deal!
*************************************