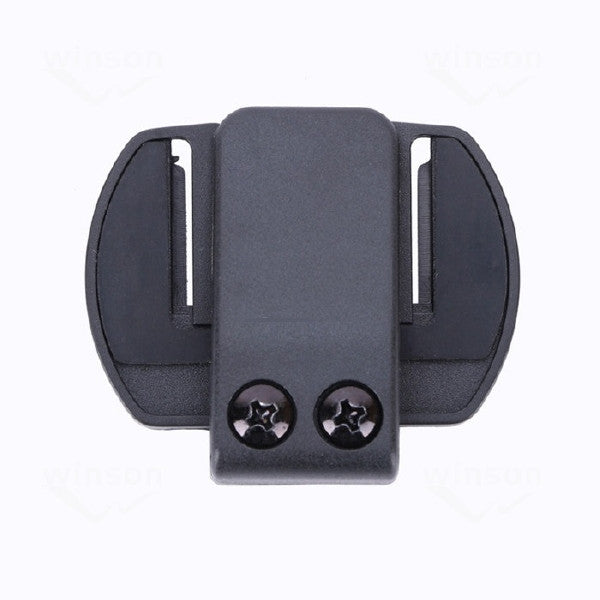 Sale
BTI V6 Clip Bracket - Black - Suitable for V6 V4 V2-500C Motorcycle Bluetooth Multi Interphone Headsets
$14.00
was $15.99
BTI V6 Clip Bracket - Black - Suitable for V6 V4 V2-500C Motorcycle Bluetooth Multi Interphone Headsets
*** NOTE - This is a NEW item! ***
Suggested Retail Price New: $15.99 ~ Price**: $14.00
Description:
You have a headset and need an extra or an additional bracket clip This durable bracket is made for the V6, V4 or V2-500C motorcycle helmet intercom systems
This Clip Bracket is suitable for the V6 V4 V2-500C helmet intercom - (Please make sure your intercom is the same as the one in the pictures attached)
Clip ONLY - Intercom NOT INCLUDED!
Features:
Durable Plastic

Easy to install
Specifications:
Item Type: Helmet Headset Barcket Clip

Brand Name: BTI Freedconn

Model Name: V6-00500

Item Width: 50 cm

Item Height: 20 cm

Item Lenght: 50 cm

Item Weight: 20g

Special Features: Can be use with V6 V4 V2-500C Motorcycle Bluetooth Helmet Intercom

External Testing Certification:

CE
Package includes:
1x Headset Clip Bracket - Black

2x Screws
Clip ONLY - Intercom NOT INCLUDED!
Note: Photos and/or description may differ from actual products Information from suppliers or packaging
V6-00500 - Made in China
*************************************
Don't miss this deal!
*************************************
IRN: 601200005002-1400