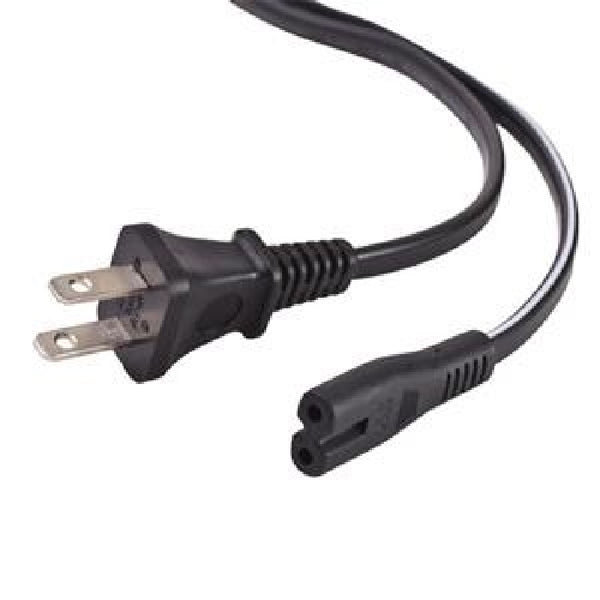 Sale
5 ft. 2 Prong AC Power Cord Cable for Laptops - Black
$6.00
was $8.00
Product:
5 ft. 2 Prong AC Power Cord Cable for Laptops - Black
Description:
Laptop Power Cord 2 Prong Cable (Black) - Often referred to as the "Figure-8" cord.
You have a damage AC power cord or simply misplaced or lost it. Do not worry, stop looking and get a quality replacement (or spare) AC cable that complies and fit most of the units requiring a 2 Pin AC connection.
This AC cord can be used with a wide variety of electronic devices including laptop computers, ac adapters, digital cameras, camcorders, DVD players, BoomBoxez, monitors, printers, AV equipment and much more more!
Features and Specifications:
Universal AC Power Cord

5 feet in length

2 Pin (or 2 prong)

High Quality 

Black
* Product appearance and specifications are subject to change without notice.
Package includes:
1x

5 ft. 2-Pin Power Cord - Black
Note: Photos and/or description may differ from actual products. Information from suppliers or packaging.
CAB-POWER-2PRONG-05FT - Made in China - Cable - NEW - 999/700 - TGCP - 14/16
IRN: 844660001508-700
*************************************
Don't miss this deal!
*************************************